Obavestenja
Impresum
Uputstvo autorima
Recezenti
News
Impresum
To authors
Critics
empty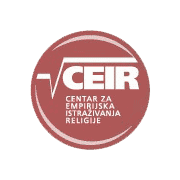 Building Understanding, Appreciating Religious and Social Diversity
Press Release
29/11/2013
---
Questionnaire for high-school students

Link for the questionnaire
The goal of this research is to get the opinion of the high-school students on various personal and social issues. Gathered data will be used for scientific purpose only. The research itself is anonymous and there is no need to sign the questionnaire. There are no wrong answers. Chose form 1 to 6 as how the sentence relates to you.
29/04/2013
---
Invitation
Read more (Non english version)
09/05/2013
---
Church, state not in conflict
BELGRADE - Bishop Irinej of Backa, spokesperson for the Serbian Orthodox Church (SPC), stated on Wednesday that there is no conflict between the state and the Church, stressing that they are only holding different viewpoints.
At a debate dubbed "State-Church - secular and religious tolerance" held at Tanjug's Press Center, the Bishop noted that the Church has clearly stated its stance on Kosovo, but that it does not have an ambition to make decisions, since that will be done by the ones who have been elected for the purpose.
"The Church has the right and duty to voice its stands when it comes to general issues of existence, health, society and common good - not to impose its opinion, but rather to offer its view on the common values, long-term vision and hope, that being not only the right of the Church, but its duty," the SPC spokesperson said.
...
Read the whole article
08/05/2013
---
Magazine
IZGRADNJA RAZUMEVANJA I POŠTOVANJA RELIGIJSKE I DRUŠTVENE RAZLIČITOSTI
Saopštenje za medije
29/11/2013
---
Upitnik za srednjoškolce

Link ka upitniku
Ovim istraživanjem želimo da saznamo mišljenja mladih o različitim ličnim i društvenim pitanjima. Dobijeni podaci koristiće se isključivo u naučne svrhe. Ispitivanje je anonimno i zato ne treba da se potpisuješ. Ne postoje pogrešni odgovori. Ovde su navedena različita mišljenja a ti treba da zaokružiš samo jednu od šest brojki za svaku tvrdnju koja će pokazati koliko se ta rečenica odnosi na tebe.
29/04/2013
---
Pozivnica
Pozivnica na treću tribinu u okviru ciklusa "Izazovi Milanskog edikta danas"
"Vjerski pluralizam u vrijeme Milanskog edikta - poruke za danas"
9. Maj 2013. - 19:00
Subotica
Link ka pozivnici
09/05/2013
---
Nema sukoba crkve i države - samo različiti stavovi
BEOGRAD - Ne postoji sukob države i crkve - samo različiti stavovi o određenim pitanjima, i pokušaji zloupotrebe aktuelne sitaucije za stvaranje veštačkog sukoba, složili su se učesnici Tanjugove tribine "Država i crkva - sekularna i verska tolerancija".
Po mišljenju vladike bačkog Irineja, koji je i portparol SPC, nije umesno stvarati famu o sukobu države i Crkve, jer sukoba nema - postoje samo različiti stavovi o pojedinim pitanjima.
"Znam da postoje grupe koje neprekidno agituju protiv crkve", rekao je vladika, ističući da nema mesta stvaranju fame o sukobu Crkve i države jer to niti je tačno niti je umesno - što su, kako je kazao, potvrdili i predsednik Srbije Tomislav Nikolić i patrijarh Irinej.
...
Link ka celom članku
08/05/2013
---
Časopis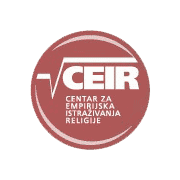 ---
CEIR 2013