Obavestenja
Impresum
Uputstvo autorima
Recezenti
News
Impresum
To authors
Critics
empty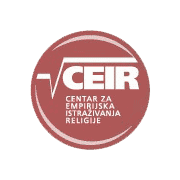 ПОЗИВ ЗА УЧЕШЋЕ
у раду научног скупа
ХУМАНИТАРНИ РАД ВЕРСКИХ ЗАЈЕДНИЦА НА БАЛКАНУ
Центар за емпиријска истраживања религије организујe научни скуп: »Хуманитарни рад верских заједница на Балкану«.
Одржавање конференције заказано је за 31. мај и 1. јун 2014. године у Новом Саду.
Позивамо Вас да пошаљете свој резиме до 20. маја 2014. године.
Радови у целини ће бити објављени у посебној публикацији коју ће финансирати Министарсво просвете, науке и технолошког развоја.
---
INVITATION TO PARTICIPATE
in the work of a scientific assembly
HUMANITARIAN WORK OF THE RELIGIOUS COMMUNITIES IN THE BALKANS
Center for empirical research of religion organizes a scientific gathering :» Humanitarian work of the religious communities in the Balkans«.
The conference is scheduled for May 31st and June 1st of 2014. in Novi Sad.
Позивамо Вас да пошаљете свој резиме до 20. маја 2014. године Send your resume by May 20th 2014 the latest. .
Complete studies will be published in the separate publication which will be financed by Ministry of education, science and technological development.
---
Dnevnik prakse
Za studente na predmetu Metodika nastave filozofije:
Link
16/02/2014
---
Practive journal
For the class of Methodics of phylosophy:
Link
16/02/2014
---
Factors in Reconciliation: Religion, Local Conditions, People and Trust
The University of Edinburgh and CEIR Sarajevo research project team is publishing first results from its second survey on reconciliation and trust-building in Bosnia and Herzegovina.
2,606 respondents from 13 cities filled in questionnaires, making this the largest survey on attitudes to reconciliation to date. The survey data provides a basis for studying the influence of a range of factors on attitudes to reconciliation, including geographical differences, attitudes to the state of the country, attitudes to religion, political preferences, income and employment, educational background, and wartime experience.
here you can download survey results in following languages:
English language
Bosnian language
Croatian language
Serbian language
17/12/2013
---
Faktori pomirenja: religija, lokalni odnosi, ljudi i povjerenje
CEIR − Centar za empirijska istraživanja religije u Bosni i Hercegovini, Sarajevo i Univerzitet u Edinburgu, Projekt RELWAR
Objavljuje prve rezultate svog drugog istraživanja o pomirenju i izgradnji povjerenja u Bosni i Hercegovini, koje je urađeno na uzorku od 2.606 ispitanika iz 13 gradova. Ovo istraživanje o stavovima prema pomirenju je najveće istraživanje urađeno do danas. Podaci pružaju osnovu za proučavanje uticaja niza faktora na stavove prema pomirenju, uključujući i geografske razlike, odnos prema stanju u zemlji, stavove prema religiji, političke preferenicje, zaposlenost, obrazovanje i ratno iskustvo.
ovde možete preuzeti izvještaj s rezultatima istraživanja na:
Bosanskom jeziku
Hrvatskom jeziku
Српском jeziku
Engleskom jeziku
17/12/2013
---
Building Understanding, Appreciating Religious and Social Diversity
Press Release
29/11/2013
---
IZGRADNJA RAZUMEVANJA I POŠTOVANJA RELIGIJSKE I DRUŠTVENE RAZLIČITOSTI
Saopštenje za medije
29/11/2013
---
Invitation
Read more (Non english version)
09/05/2013
---
Pozivnica
Pozivnica na treću tribinu u okviru ciklusa "Izazovi Milanskog edikta danas"
"Vjerski pluralizam u vrijeme Milanskog edikta - poruke za danas"
9. Maj 2013. - 19:00
Subotica
Link ka pozivnici
09/05/2013
---
Church, state not in conflict
BELGRADE - Bishop Irinej of Backa, spokesperson for the Serbian Orthodox Church (SPC), stated on Wednesday that there is no conflict between the state and the Church, stressing that they are only holding different viewpoints.
At a debate dubbed "State-Church - secular and religious tolerance" held at Tanjug's Press Center, the Bishop noted that the Church has clearly stated its stance on Kosovo, but that it does not have an ambition to make decisions, since that will be done by the ones who have been elected for the purpose.
"The Church has the right and duty to voice its stands when it comes to general issues of existence, health, society and common good - not to impose its opinion, but rather to offer its view on the common values, long-term vision and hope, that being not only the right of the Church, but its duty," the SPC spokesperson said.
...
Read the whole article
08/05/2013
---
Nema sukoba crkve i države - samo različiti stavovi
BEOGRAD - Ne postoji sukob države i crkve - samo različiti stavovi o određenim pitanjima, i pokušaji zloupotrebe aktuelne sitaucije za stvaranje veštačkog sukoba, složili su se učesnici Tanjugove tribine "Država i crkva - sekularna i verska tolerancija".
Po mišljenju vladike bačkog Irineja, koji je i portparol SPC, nije umesno stvarati famu o sukobu države i Crkve, jer sukoba nema - postoje samo različiti stavovi o pojedinim pitanjima.
"Znam da postoje grupe koje neprekidno agituju protiv crkve", rekao je vladika, ističući da nema mesta stvaranju fame o sukobu Crkve i države jer to niti je tačno niti je umesno - što su, kako je kazao, potvrdili i predsednik Srbije Tomislav Nikolić i patrijarh Irinej.
...
Link ka celom članku
08/05/2013
---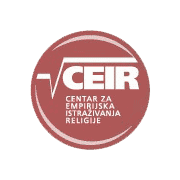 ---
CEIR 2013